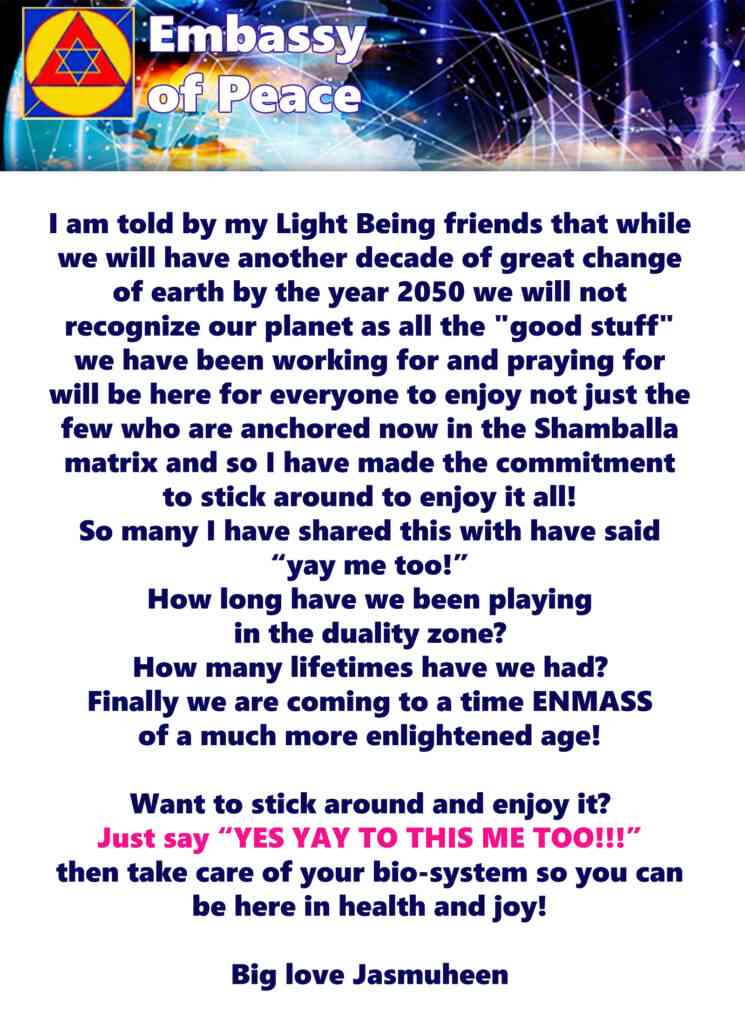 I am told by my Light Being friends that while we will have another decade of great change of earth by the year 2050 we will not recognize our planet as all the "good stuff" we have been working for and praying for will be here for everyone to enjoy not just the few who are anchored now in the Shamballa matrix and so I have made the commitment to stick around to enjoy it all!
So many I have shared this with have said yay me too!
How long have we been playing in the duality zone?
How many lifetimes have we had?
Finally we are coming to a time EN-MASS of a much more enlightened age!
Want to stick around and enjoy it?
Just say YES YAY TO THIS ME TOO!!!
then take care of your bio-system so you can be here in health and joy!